Blog
"How Do I Love My Neighbor as Myself?"
Recently, someone admitted to me he wasn't sure we could actually obey Jesus' command in John 15.12–14: "This is my commandment, that you love one another as I have loved you. Greater love has no one than this, that someone lay down his life for his friends. You are my friends if you do what I command you."
Can we really love people the way Jesus loved us? I mean, he walked the road to Calvary and surrendered to the executioner's hand – for us.
Doesn't Romans 5.7–8 reveal the truth about us: "For one will scarcely die for a righteous person—though perhaps for a good person one would dare even to die—but God shows his love for us in that while we were still sinners, Christ died for us"? That basically admits God did something for us that no human would have done for another human—especially not for one we don't think worthy.
Yes, Christ has called us to a love so high it could properly be called "impossible." We must remember Jesus taught us, "With man this is impossible, but with God all things are possible" (Matt. 19.26). Christ has called us to do the impossible, and we can do the impossible through him.
It's often said, "Whom the Lord calls he also equips." That is true. I've also been told, "God won't tell you to do something you are not able to do," but that puts the shoe on the wrong foot, doesn't it? God often commands us to do things which we cannot do on our own power…but we can obey by submitting to the direction and power of his Holy Spirit. For instance, God tells us not to sin, but that is impossible. He tells us to love our enemies, but without him we would have no reason or power to do so. "Be perfect, as your heavenly Father is perfect" (Matt. 5.48).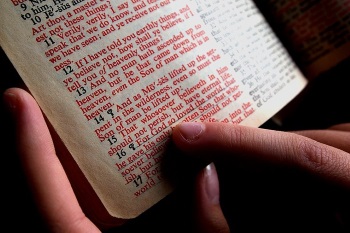 He has told me to love my neighbor as myself, to love my brother as Christ has loved me, and even to love my enemy. How can I possibly do this?
Understand, godly love is not driven by emotion. God has not commanded me to feel warm and close to my neighbor or my enemy (my brother is another story – see Romans 12.10). God uses the Greek word agape to tell us to "love your neighbor as yourself" (Matt. 22.39) and to "love your enemies" (Matt. 5.44). The "love chapter" (1 Corinthians 13) is all about agape love:
Love is patient and kind; love does not envy or boast; it is not arrogant or rude. It does not insist on its own way; it is not irritable or resentful; it does not rejoice at wrongdoing, but rejoices with the truth. Love bears all things, believes all things, hopes all things, endures all things. Love never ends. (1 Cor. 13.4–8)
This description of love does not lead us to think love is easy, but at least we can get the picture of what God is calling us to do. He's telling us to do good to our neighbor.
Isn't love the first fruit of the Holy Spirit listed in Galatians 5.22–23? Doesn't that mean we don't have to really do anything; we can just sit back (let go and let God) and the Holy Spirit will make us love people the way he wants us to? No! God certainly works in us to love others, but not without us doing the work. He commands us to love, and he equips us to love while we work at it.
This teaching is too practical, isn't it? If we are honest with ourselves, it's easy to examine our love towards others. Are we genuinely patient? Let's see…I was irritable towards my kids yesterday because they were so slow in getting to bed. I sometimes resent what I have or have not been able to accomplish or what I feel is not fair—usually comparing myself to others. Sometimes I insist on my own way, not caring about others in the process. I have a distance to go in this love business. And that's with the people to whom I feel the closest and in whom I have the most invested! How shall I then love my neighbor and my enemy properly?
I should constantly pray: "Lord, help me love others like you have loved me."